We attract, engage with, and search for the best talent using expertise and an unrivalled network. We offer the highest level of commitment, deliver results, and provide the preferred service for challenging, senior and leadership roles. Our clients range from global powerhouses to independently run start-ups, covering both agency and client side. We partner with our clients to find and place the best individual talent across the globe. We take great care in selecting only the best fit for your position; as the quality of our employee candidates is a reflection on us as your recruitment partner. Get in touch with us to discuss how we can recruit the right professionals to join your team, or to find out more about how we can connect you to your next career opportunity.
Fuschia is a specialist recruitment and executive search firm with extensive experience and deep domain knowledge in diverse industries. With a progressive mindset and traditional values, we work in close partnership with our clients, understanding their needs, and providing transparent and holistic solutions to their requirements. Our expertise lies in our highly technical and motivated team, and we believe in sharing our multidimensional knowledge, insightful feedbacks and guidance with our clients and candidates throughout the process.
We provide a full suite of recruitment services from executive search, recruitment process outsourcing, contingency hiring and virtual employees. Whether you're looking to hire one person or your entire team, we have a solution for you.
Fuschia is a specialist recruitment and executive search firm that provides a common platform to UAE Nationals and Organizations to meet their specific requirements.
We take pride in assisting our Emirati job seekers to explore opportunities with our government and private sector clients in UAE across diverse disciplines and industries. Fuschia combines its local expertise and global outreach to empower our candidates to make real choices whilst matching them to the right organizations.
Scale your businesses quickly and reduce overheads by hiring a dedicated virtual employee from Fuschia. Our recruitment team hires your virtual employee based on your specific requirements. You have the opportunity to interview shortlisted candidates and decide which ones to hire.
Dedicated Resource
On-Demand Talent
Diverse Workforce
Zero Overheads
24×7 Availability
No Recruitment Fees
Web Design
Mobile Apps
Software Developer
Data Entry
Content Writing
Digital Marketing
At the time I was approached by Fuschia, I was working in Europe, and their professionalism and industry acumen made every step to my appointment in Abu Dhabi a seamless experience. They offered me professional guidance throughout the entire hiring process, from briefing and preparation for interviews, to negotiating my financial package. Their support continued even after I joined the organization as they followed up to ensure my onboarding within the new team was smooth.
My experience as a candidate for an Oil Major was managed by FUSCHIA and I was very impressed with their professionalism. From the time they approached me to my appointment as VP Communications. They managed my candidacy with meticulous detail and included guiding me through the interview process. The entire experience was seamless and I would have no hesitation in recommending them highly to any organization or candidate who would like to use their services.
The Fuschia team redefines the candidate recruitment process. The team went an extra mile to provide more details on the role, clarification on requirements, and answered all questions around expected compensation. They helped me prepare for interviews as well as provide guidance on which experience to emphasize in the interview to ensure success. They maintained a very open channel of communication, and were prompt to provide updates on next steps. The whole experience was smooth and transparent.
I am delighted to offer a testimonial in high praise of Fuschia. I have been most impressed with the level of professionalism and dedication they have demonstrated to our company during the two years we have been dealing with you. I have found Fuschia to be an extremely reliable and valuable resource who understands our business (and continue to strive to improve their services to us).
Fuschia offered me an excellent opportunity in line with my experience and my career aspirations with a global oil major. Throughout the process they were very helpful and prompt at all times. The arrangements for the interview and the subsequent follow up was done in the most professional manner and I was very impressed with their service. Their suggestions and profound knowledge have made my decision a smooth and easier one. I highly recommend them to any potential candidate or employer in the energy industry.
Fuschia has been instrumental in supporting our HR requirements for a variety of roles in Strategy, Finance, IT and Retail. We have been very pleased with their short turnaround times and quality of their candidates. Their vetting processes is clear and seamless, and it has been a pleasure working with their team who are very well led. From a client's perspective, their selection ratio of candidates who have been successful and been appointed has surpassed our expectations.
I was approached by Fuschia, and they offered me a perfect matching opportunity in line with my knowledge, competence, experience, and my career aspirations with a global oil major. During the recruitment process, I felt very well supported by their team of recruitment experts. The experience with Fuschia was a great professional experience. I can recommend Fuschia to anyone who is looking for a career change!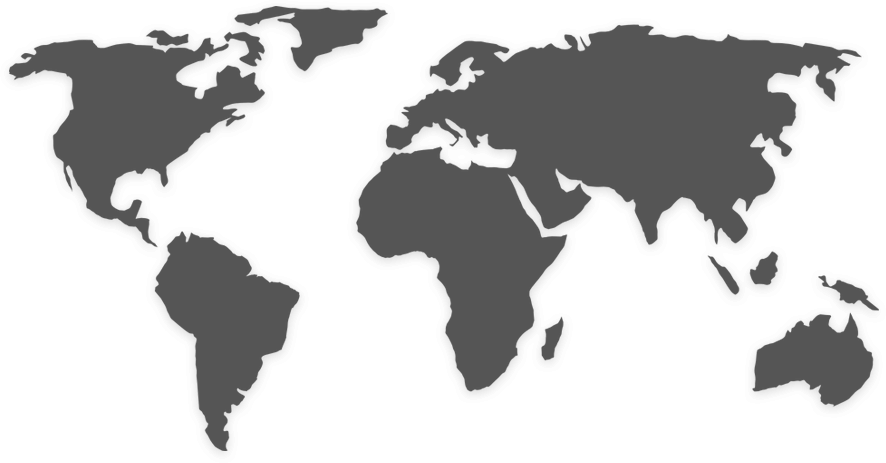 Fuschia combines its local expertise and global outreach to empower our candidates to make real choices whilst matching them to the right organizations.
Our team of experts specialize in sourcing top talent worldwide, and our specialist consultants understand the local market and have developed strong relationships with key players across a wide range of industries.
We have appointed candidates from all over the world for our clients, and have also conducted recruitment campaigns in India, United Arab Emirates (UAE), Curacao (Dutch Caribbean), Edinburgh and South East Asia.